"The value of silence cannot be understood except through experience….What joy awaits discovery in the silence behind the portals of your mind no human tongue can tell." -Sri Sri Paramahansa Yogananda
By the grace of God and Gurus, Coimbatore Dhyana Kendra moved to a spacious location during 2013, thereby providing all the yogoda devotees a retreat location with a tranquil and serene environment . The dream of all the Coimbatore devotees, to attend retreats in their own area, frutified in 2014 when the first spiritual retreat was organized for two days on April 18 & 19 2014 on the eve of Easter. Since then, the Kendra has also started conducting weekend spiritual retreat programmes focussed at deepening of meditation of all spiritual aspirants.
Conducted Retreat Program: A silent retreat is organized by the Coimbatore Kendra on last weekend of every month. The participants are provided with a single room for accommodation. We cordially invite you to participate in the retreat and also to inform all other members of your Kendra/Mandali about this wonderful opportunity to deepen our sadhana..
Devotees are requested to maintain silence throughout their stay to deepen their retreat experience. Maintaining the silence paves the way to rejuvenate the soul and brings to us ultimately the cherished state of Divine Communion.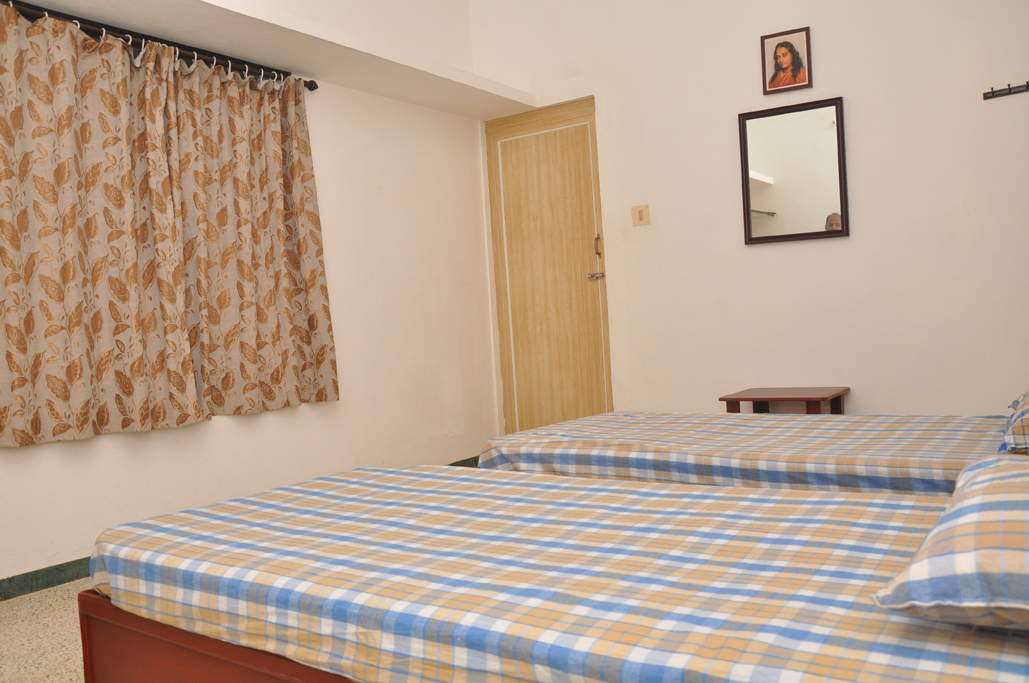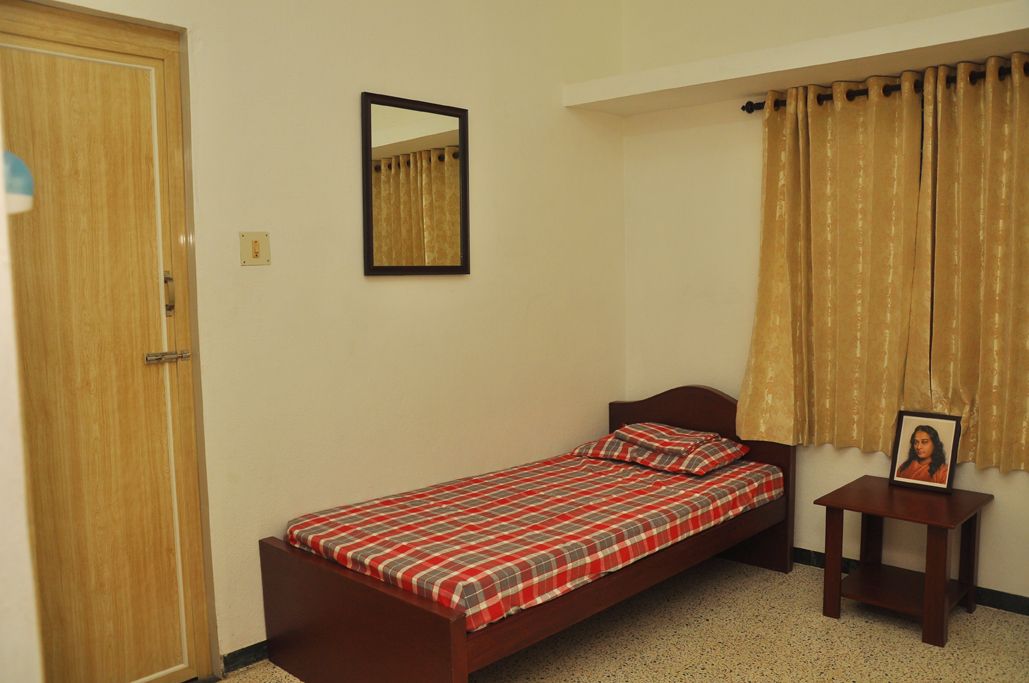 At present the number of participants in the conducted retreat is limited to 20 members only. We request you to kindly register in advance. Devotees can register for a conducted retreat upto 5 months in advance.
Dates of Conducted Spiritual Retreats
November 24th & 25th - 2018
December 29th & 30th - 2018
January 26th & 27th - 2019
February 23rd & 24th - 2019
Individual Silent Retreats: Apart from the conducted retreats listed above, kendra is also open for personal silent retreats throughout the month (excluding the dates of conducted group retreats). Outstation devotees can visit and stay with prior information given to our kendra. For more information and registration please contact the persons listed below.
For conducted retreats, and Individual retreats you may request for accommodation here. On receiving your request, we shall revert back to you at the earliest.
Contacts for registration
YSDK Coimbatore landline 04222577307
Kendra mobile 09080675994
Mr Vivekanandhan 07092366166
Mr Arjun 09994642084