About Coimbatore Kendra
Yogoda Satsanga Society of India (YSS) was founded by Sri Sri Paramahansa Yogananda in 1917. The mission of YSS is to make available to all the ancient scientific teachings, and meditation techniques of Kriya Yoga for achieving all-round success, well-being, and a direct personal experience of God. YSS has more than 200 centers across India to help all Truth-seekers to experience the power of group meditations and to share in spiritual fellowship. Yogoda Satsanga devotees of Coimbatore have been gathering for group meditations since 1983. Initially, they met at a variety of ...
News and Announcements View All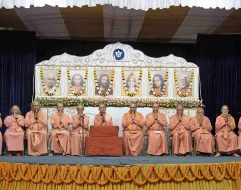 All Group Activities Cancelled Until Further Notice
All group activities at YSS Ashrams, Kendras, Mandalis, and Retreat Centres will not be held. ...
Read More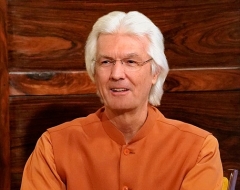 Resources on Our Site To Help You Cope With the Current World Situation
We in the ashrams of Paramahansa Yogananda are deeply concerned for the welfare of the YSS/SRF global spiritual family and for all humanity during the current difficult world situation....
Read More
SUBSCRIBE FOR UPDATES AND NEWS
You can now subscribe to receive the latest updates, happenings and events from Coimbatore Dhyana Kendra