About Coimbatore Kendra
Yogoda Satsanga Society of India (YSS) was founded by Sri Sri Paramahansa Yogananda in 1917. The mission of YSS is to make available to all the ancient scientific teachings, and meditation techniques of Kriya Yoga for achieving all-round success, well-being, and a direct personal experience of God. YSS has more than 200 centers across India to help all Truth-seekers to experience the power of group meditations and to share in spiritual fellowship. Yogoda Satsanga devotees of Coimbatore have been gathering for group meditations since 1983. Initially, they met at a variety of ...
News and Announcements View All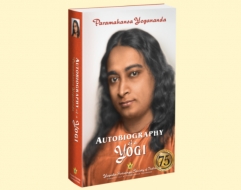 Celebrating the 75th Anniversary of Autobiography of a Yogi
How Did Autobiography of a Yogi Change Your Life? Share Your Story With Us!...
Read More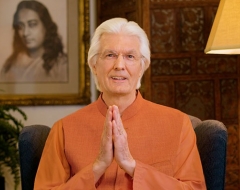 A New Year's Message 2022 From Sri Sri Swami Chidananda Giri
"...The greatest way we can express appreciation to our Guru is to be examples of his teachings and ideals. And the beginning of this new year is an excellent time to make that resolution..." Read...
Read More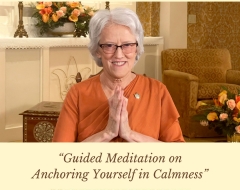 Guided Meditation on Anchoring Yourself in Calmness
This meditation incorporates an affirmation and visualization by  Paramahansa Yogananda  from  his book "Inner Peace," and is approximately 15 minutes in length....
Read More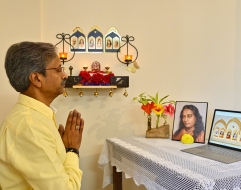 YSS Sannyasi-Led Meditation in Indian Languages (Thursdays)
We invite you to join us for an online meditation conducted every Thursday in an Indian language. The online meditation starts with an opening prayer, reading and chanting, followed by periods of...
Read More
SUBSCRIBE FOR UPDATES AND NEWS
You can now subscribe to receive the latest updates, happenings and events from Coimbatore Dhyana Kendra